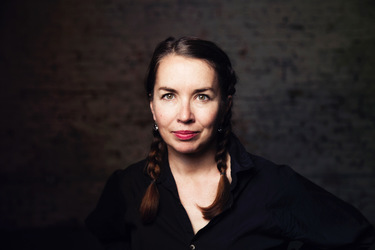 Inspired by polaroids of Ikebana arrangements that her grandmother created in the 1970's, Sarah Bedford's recent still life paintings explore the poetic form of re-arranging flora in domestic settings, while also investigating concepts of ecology, constructed nature and memory in this "new" digital world.
Bedford selects floral photos arranged with leftovers from her day job in the flower market and over-draws them on her iPhone using "mark-up". This fluid, journalistic process generates semi-abstract visuals that are printed and re-imagined as paintings, through an exploration of paint, pastels, stencilled flora, and sand on canvas in her studio. Working in this quiet mode of informal photographic "sketches" and unusual materials she seeks to capture life in all of it's fleeting beauty. ... evoking a personal mono-sphere that merges the natural and the handmade into a supernatural "arrangement" of her own.... one that lives beyond and perhaps inspires others not unlike her grandmother's poloraids.
Bedford's long history in the art world and decade-long creative work within the NYC flower world lead her into co-curating "Flower Craft" with Deputy Director Elissa Auther and her team at the Museum of Arts and Design in NYC. Opening May 14th - June 28th, 2022
Sarah Bedford received an BA from Cooper Union, attended Skowhegan and received the Wallace E Truman Award in painting from the National Academy of Fine Arts as well as a fellowship at the Lower East Side Print Shop. She started her career in Williamsburg at Bellwether Gallery and currently shows at Mrs Gallery in Maspeth, Queens. Born and raised on a ranch in Eastern Montana she resides in Greenpoint Brooklyn.
For for more information please contact:
https://www.mrsgallery.com/
photo credit: Michael Sharkey